About Tankworks CT
"Trusted for Quality, Famous for Service"
CT HIC #0634110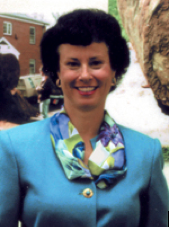 Rose Viola Rainville
Tankworks Removal and Replacement LLC was created by Rose Viola Rainville in 1994 to provide a turnkey operation for property owners who were faced with the inevitable task of updating their fuel tank systems. Tankworks is Connecticut's premier fuel tank contractor that deals exclusively with the removal and replacement of underground and basement/above ground fuel tanks. Handling approximately 10,000 tanks since 1994, Tankworks gives property owners with fuel tank projects peace of mind that their job will be handled to their utmost satisfaction. Our customers rest easy knowing that skilled and experienced professionals are handling every aspect of their projects from start to finish.
Our dedicated staff, both in our business office and on-site, continuously strives to provide first-class service. In addition, our customers can always count on owner Rose Viola Rainville to personally speak with them should they have any additional questions or concerns. As a former Realtor, Rose has developed Tankworks Removal & Replacement LLC's real estate closing department as a must for anyone conducting a tank project in order to complete a real estate transaction.